Pepsi is back with some new excitement for you. Pepsi Pakistan is now making your meals exciting with its new #ExcitingAbhi campaign. This is the first time any brand is doing this with instantly responding to its audiences. This real time activity is making your normal meals yummy with pepsi. Pepsi brought on board one of the most prominent online artist, Shahzaib Hussain from Shahzaib Hussain Art for this campaign where twitter fans were asked to upload a photo of their meal and pepsi would make it exciting for them.
This fun activity engaged twitter audience with pepsi, bringing them closer. Every time a twitter fan would upload a photo of their meal, pepsi #ExcitingAbhi would make it delicious with its super cool doodle and represent the same meal with pepsified version.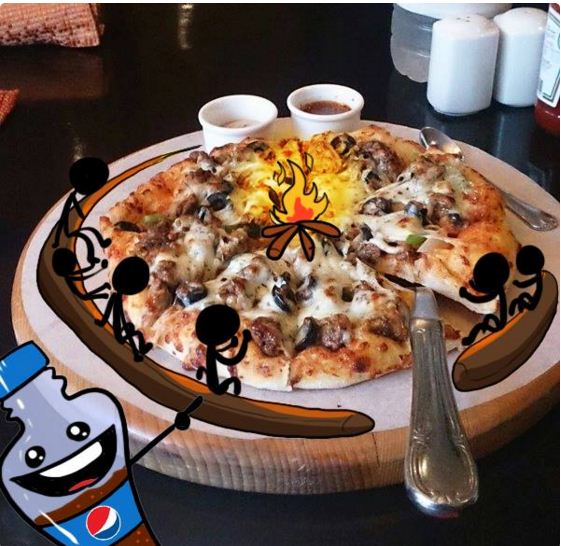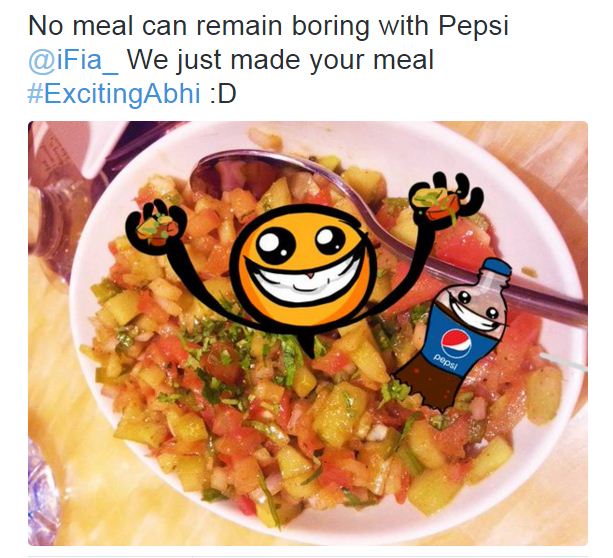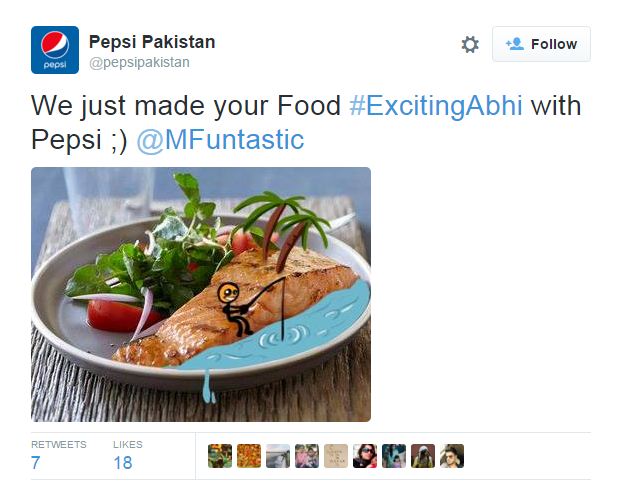 It didn't matter what kind of meal was shared, pepsi would pepsify any kind of meal making it exciting. Twitter fans loved the doodle activity and they ended up loving Pepsi even more.
Pepsi doodle activity was top trending all across Pakistan.  It achieved a staggering 23 million impressions during the activity.