You can say a lot with a heart! Twitter has changed its favorite to heart; the most iconic feature is now changed. You won't be seeing a star anymore. Instead there is a heart exactly where you found a star. The hearts are also available on Vine's apps and websites.
Likes work in the same way as favorites; the idea behind the change is to make twitter easier and more pleasing to use. Product manager Akarshan Kumar say: "The stars could be confusing to new users."
He also said "You might like a lot of things, but not everything can be your favorite. The heart, in contrast, is a universal symbol that resonates across languages, cultures, and time zones. The heart is more expressive, enabling you to convey a range of emotions and easily connect with people. And in our tests, we found that people loved it."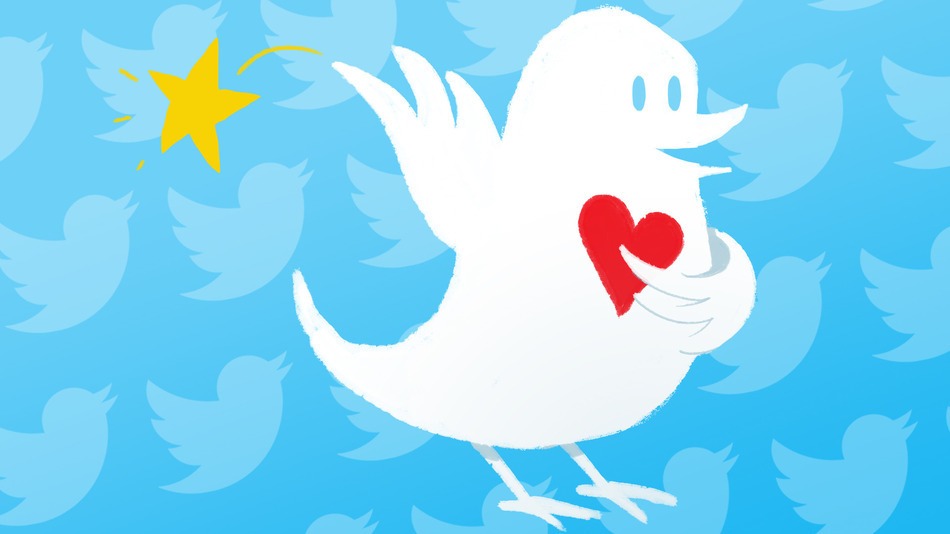 Tap the heart and see what happens. People love the new improved feature. Heart conveys a positive message. Many users were not clear what favorite meant on twitter.
We can like million things in a day by just tapping on the small heart shaped icon underneath the tweet. It is also good for marketing purposes; analyzing campaign results and quantifying them will be easy now.
Twitter had been experimenting with the hearts for quite a long time now; the feature was first introduced on Android in summers which later reached IOS. The response was positive. The new feature is now officially showing on Twitter, Android, IOS and Windows 10 apps since 3rd Novemeber, 2015.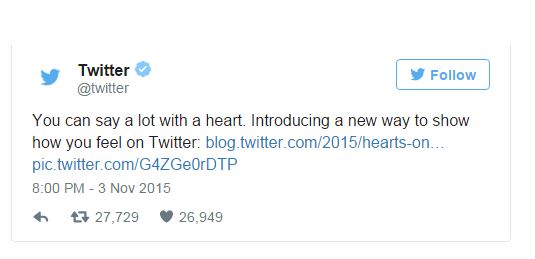 What are your comments? Do you like them?