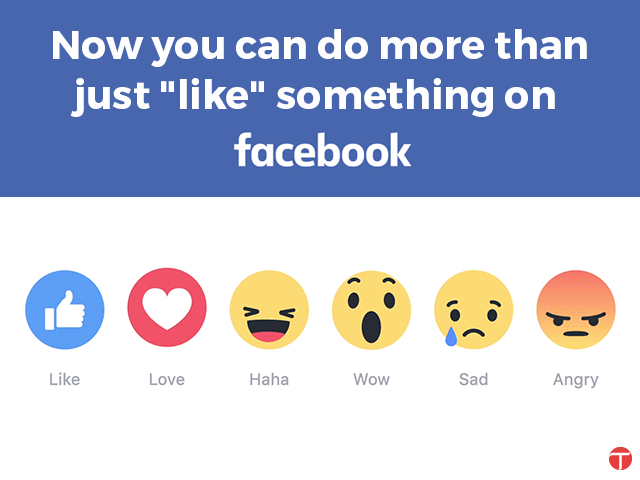 Finally a new addition to the emoji's family. Facebook has launched five more emojis reactions; Love, haha, sad, wow & angry along with the traditional like on Wednesday. Up till now, facebook users were confused if it is appropriate to like a status about someone's death or sorrow.
Facebook said it wanted to give its users more options to express their feelings. These new Reactions will allow people to respond more easily by expressing their emotions without even writing about it.
"We heard from people that they wanted more ways to express themselves on Facebook," said Facebook product manager Sammi Krug. He further said the new emoji's might boost clicks.
Some users say it is high time that facebook has launched new emojis whereas last year twitter changed its favorite to like, symbolizing it by a heart.
Facebook had been testing an alternative to 'like' in many countries; Ireland, Spain, Germany and many others. So now that we have a lot of options, I hope next time we see a sad status we won't 'like' it instead we will use other options from the bar.
These emojis reactions will also work in groups and brands. No company will be able to block the ability to mark its posts with anger.