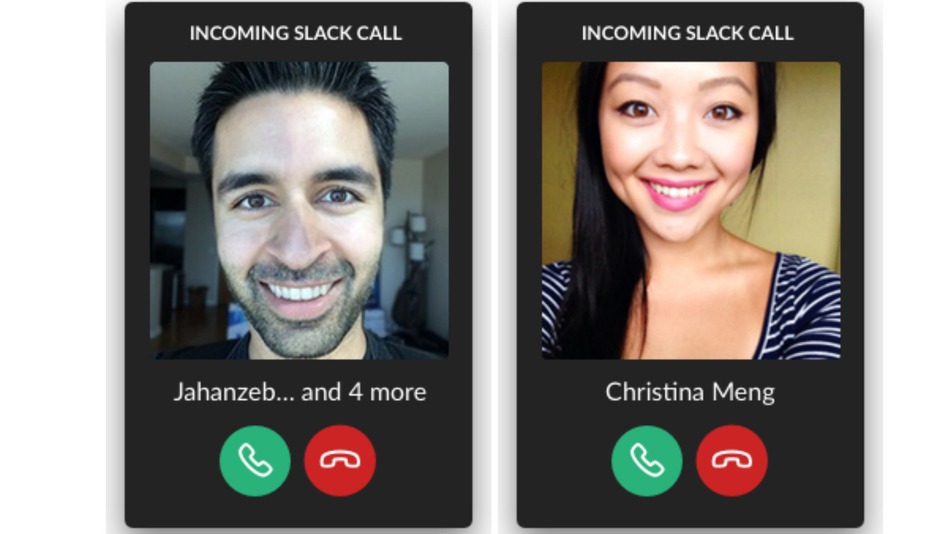 Recently, Slack announced that they are testing the call service for the desktop. Just after few hours of testing, they introduced slack voice call service which is now available for less that 50% of its users. Get more information about the btc slots. The service is only available for desktop users at the moment who are using Chrome browser.
The new feature allows you to make a conference call or a private call. The conference call can be joined by anyone by just clicking it without interrupting the call. The interesting thing about this new call feature is, that it allows you to share visual emojis with the person or a group, in which you are talking, the emoji appears on the profile picture of the person. Test your chance with jogos de caca niqueis e bingos gratis. It is a pretty cool as it doesn't interrupt the conversation and let people know how you feel about it. Like if you agree to something, a smile emoji from you can show that to your friends.
The call feature can be enabled by the admin of Slack users. Once they enable it then everyone on the ship can use it. Slack previously started many similar integration apps like Skype, Google hangout etc but that was quite time-consuming as it required a new application to be installed whereas this new feature is quite easy to use.
Firstly, you should have the latest version of Slack installed with you. And in the settings, make sure your group admin has enabled the call feature. If it is enabled, you should be able to see a call icon on chats and channels.
Go to the channel of your friends chat and press the call icon. It will ping the other user notifying him about the call in a pop-up window, from where they can accept your call. Another good thing about the slack which Skype didn't allow is that you can choose your microphone sensitivity level from the call menu whereas for Skype we had to adjust while loading the Skype for the first time. And also adding new users in the voice group is easier than Skype.
The company is also working on video chat and on screen sharing services. Slack's VP April Underwood said, "company is actively exploring ways to integrate third party services, like calls, more deeply into our product."
Slack didn't bring all of the emojis but the most common ones are there. We hope after test call is completed, it will add on new emojis in the list. Slack has more than 570,000 paid users; it was on a heavy request that it started working on call feature. It is heard that Slack might attract more companies to pay for the services and is a serious threat for Skype and Google hangout.