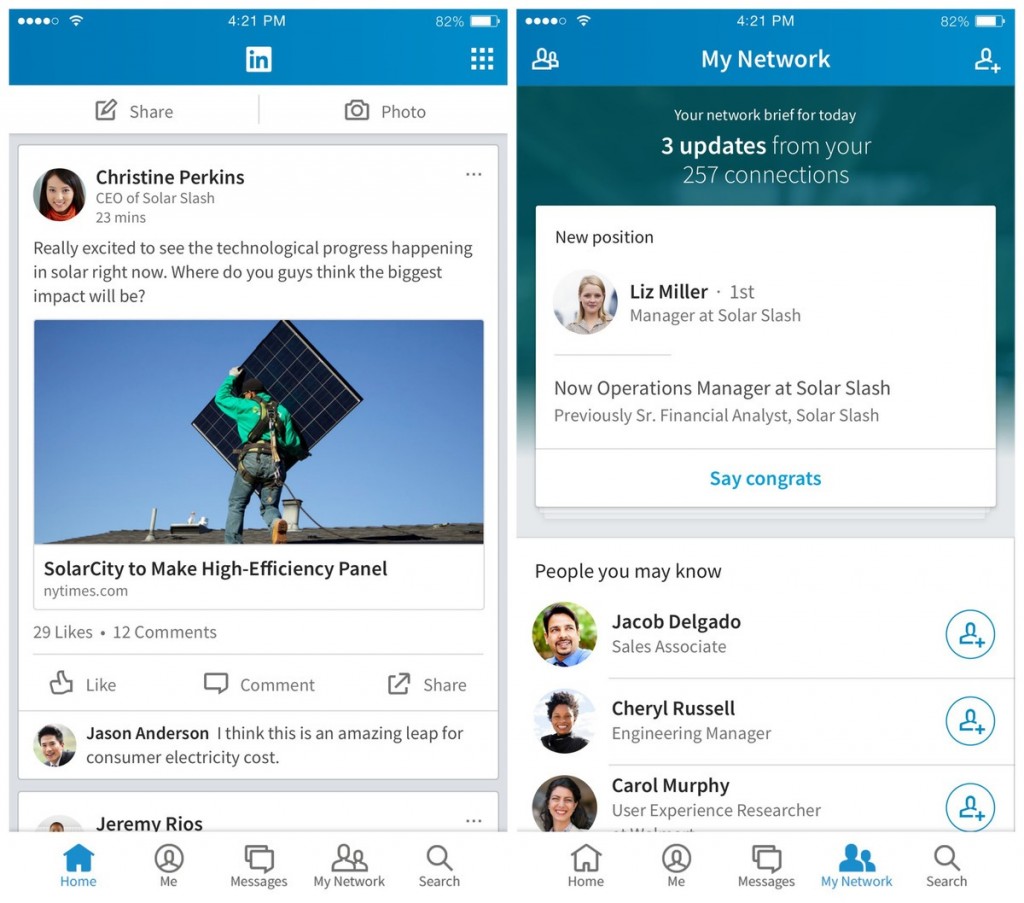 Picture credit: Mashable
LinkedIn updated its new app on Tuesday. The app resembles facebook and other social media applications. This app works entirely like facebook. Giving you updates about people in your network, just like news feed on facebook. This new feature allows you to choose what to see in the newsfeed, things you are most interested in.
The app will improve with time, updating itself for becoming better. This new app is interesting as it enables you to see articles and posts from people with similar jobs.
The VP of product says "We've moved from a feed that was a lot about your connections to a feed that's more about the professional topics and interests you choose to follow."
This app also gives you a list of suggestions of people you may know along with big size cards with updates about your connected friends. It has an improved messaging feature which is better than the previous version and it is 300 % faster.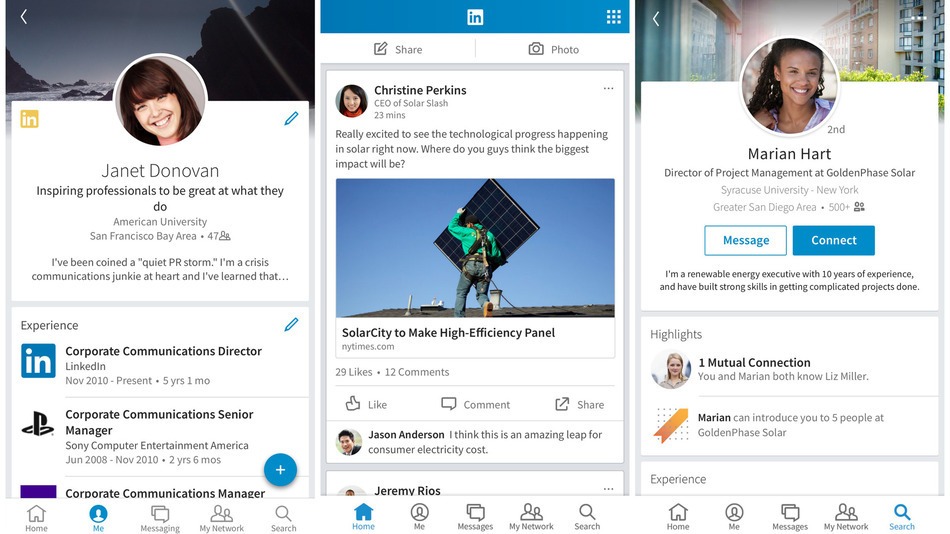 Picture credit: Mashable
All new updates are available of IOS and Android.