Making people happy shouldn't always be the highest of all priorities!
During a long life full of struggles and setbacks, success and growth I have learned that saying "No" to someone can be very hard. But, if you are an entrepreneur and running your own business, sometimes you have to say "No" and it's for your own betterment. So you are starting a new business, welcoming every opportunity coming your way thinking on a scale of 1 to 10 what would be the worst thing that could happen! Right? I would say wrong! There are countless things that could go wrong if you start saying yes to everything coming your way! With too many opportunities you will over-committed, exhausted all the time, productivity will be less, too much pressure from all the clients and your social life would be dull and boring.
Learning how to say a two letter measly word can be very hard for someone who cares about others! But once in a while you have to step out of your comfort zone and say "No" to someone. This is not something negative, but only a way for you to protect something of yours. By saying "No" you are doing a favor to yourself because you will have more time and effort for opportunities that really are for your benefit.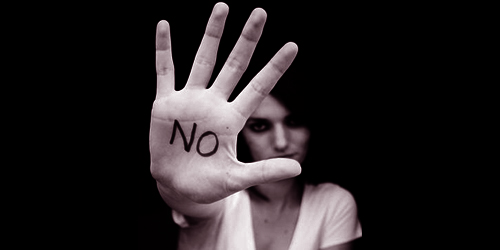 Here are 6 steps you need to focus on when you are saying "No" to someone. One can find more information about jogos de casino gratis caça niqueis.
1. Stay positive: When an opportunity presents itself to you, think about it. Way in the pro's and con's. Even if you are just starting a new business, or you are an experienced entrepreneur, prioritizing opportunities will have a positive impact on your business and growth. This way you will focus on only those projects which are important to you. So saying "No" to an opportunity is not that bad.
2. Importance of events and opportunities: Aim for better opportunities, balance the events when you work on any project. Make a list for the goals and objectives you have decided for yourself and your future as an entrepreneur.
3. If you can sell something, don't throw it: Even if you are a successful entrepreneur and some of clients ask you for any favor like, advance payment for the shipment, adjusting for late shipments, you do sometimes oblige and make them happy. This is a humanely thing to do but, in the end only you and your business will suffer for this act of kindness. To avoid a situation like this you need to set tight deadlines so that your clients know how to work under you.
4. Decline very politely: Saying "No" is very difficult. People consider you rude or too proud or might think you are above them. So you have to practice how to politely decline someone's request by saying "No, Sorry" to your friends or family. By doing this you will gain confidence and handle things well at business.
5. Prioritize Clientele: When you start working with a client, prepare yourself for the tensions and personality conflicts. Try to avoid those clients who you think might give you trouble in near future or those clients with whom you will have a difference of opinion. You can refer them to someone else you know or u can just say "No" to them politely before even starting a project with them.
6. When in doubt, Say "No". You will become a wise Entrepreneur: While you start your new business and an opportunity presents itself to you, you need to think long term growth and if there is a slight chance of wastage of time or money or for that matter your effort, then you should pass on that opportunity on a positive note that you will definitely the best replica watches in the world get another chance at success. This will not only build your character strong but also make you a better entrepreneur.
When you say "No" to someone you should know why you are saying "No". When someone asks you of a favor and you don't want to oblige, politely refuse the request, not the person. After saying "No" explain why you said it in the first place and also be appreciative of the request made because your employees, clients, investors believe in you and trust you that's why they ask you for favors. In the end always remember that by saying "No' to someone you are saying "Yes" to yourself.