That time is long gone when marketing wasn't linked with technology.
Do you know? It was predicted in 2012 by Gartner that by 2017, a company's chief marketing officer would be spending more on technology than its chief information officer.   
Now roles like digital strategist or social media marketer are of utmost importance now.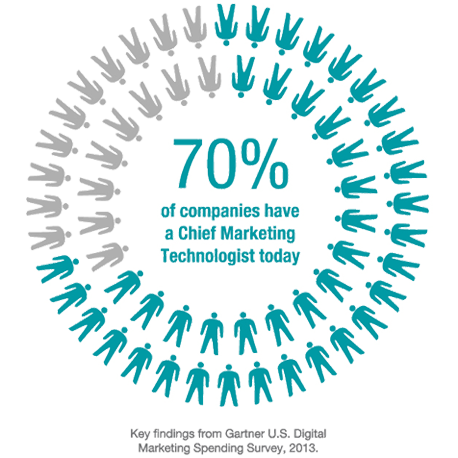 With latest technological advancements, we are noticing new roles related to marketing in this digital age. Chief Marketing Technologist is one of them.
What exactly is Chief Marketing Technologist?
"A chief marketing technologist (CMT) is a C-level executive who sets a technology vision for the marketing team that aligns with business goals."
According to HBR, CMTs are part marketers, part creative directors, part leader and part teacher who set the technology vision of your organization. I personally believe it to be a new term coined to the previous role of digital marketer. It was a much needed distinction which was building a gap between the tasks that digital marketers can do.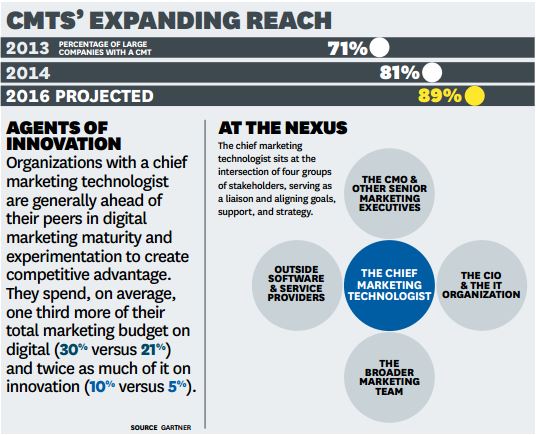 Software has been the chief medium for carrying out the marketing activities wherein digital marketers build the brand messages, spread them globally and also engage with the audience. The numbers on annual digital budget are increasing exponentialy.
Yet I feel hesitance in many towards adopting this holistic approach. How long will it take for other organizations to realise that by neglecting to invest in digital marketing, they are putting a block on a bigger chunk of their target market?
Let's see how things will be after next 5 years or so..
For social media management or digital marketing assistance, feel free to email me at nabeha@graphicalx.com