7up has done it again! It has proved that winter is no fun without 7up. Pakistanis have a great love for winters and 7up has made it even more thrilling with its latest video song featuring Aima Baig.  Bonfire nights are very common in winters, with bar- be- que and some music of your choice, but there was always something missing:
7up has filled this gap and has proved to be the best drink, no matter what weather it is. There is no better way to enjoy BBQ. This is the first time any beverage has taken the initiative to launch a video song for winters.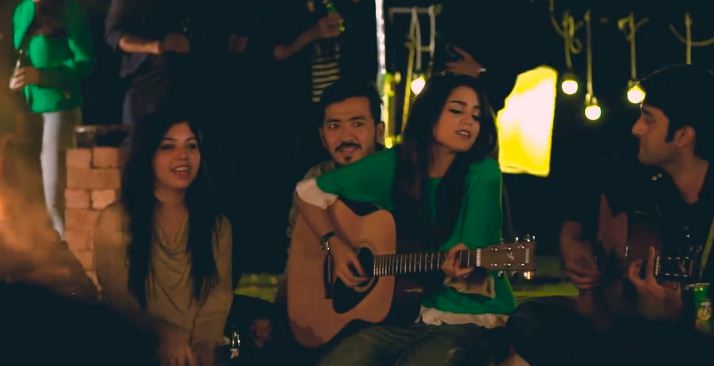 Rising to fame through the Summer Wine cover, Aima Baig is the perfect choice to represent the brand in this song. The video song shows the perfect combination of cold winter night with a chilled bottle of 7Up. Surprisingly, the song is as catchy as the 7Up jingle itself, potentially the it song for this season #7UpWinters
This original song is created and composed exclusively for 7Up. The video has shown the ambiance for an amazing winter night, with a bunch of cool friends enjoying their BBQ with Aima Baig' s live singing and the bonfire. Well isn't a bonfire night everyone's favorite past time in winters? It's one of my favorite thing to do in winters J This is why I believe that 7Up is targeting people like me, the youth of Pakistan who loves to hang out with bunch of their friends with a sizziling bonfire!
On top of all of it, #7UpWinters also has a surprise competition waiting for its fans with some giveaways, so stay connected via #7UpWinters and never miss a thing.