Do you often wonder what will happen to your facebook account when you will die?
Mark has thought about that too. Your online after life will continue to go on if you choose someone trustworthy to manage your social media account. Previously when anyone passed away, users could ask Facebook to convert the social media account into a memorial page but now Facebook has put its users in partial control of what happens to their accounts after they pass away. Facebook users have been given a choice to decide from, whether they want their account to be deleted after death or use the "Legacy Contact" option to choose someone to manage their account.
This option is great but it also comes with some restrictions as the legacy contact won't be able to post new status or even edit what the deceased already posted, the private conversation/messages will also remain under lock down. However the legacy contact will be able to change profile pictures and download – archive your photos, posts and profile information. They will login from their own personal accounts on behalf of the deceased.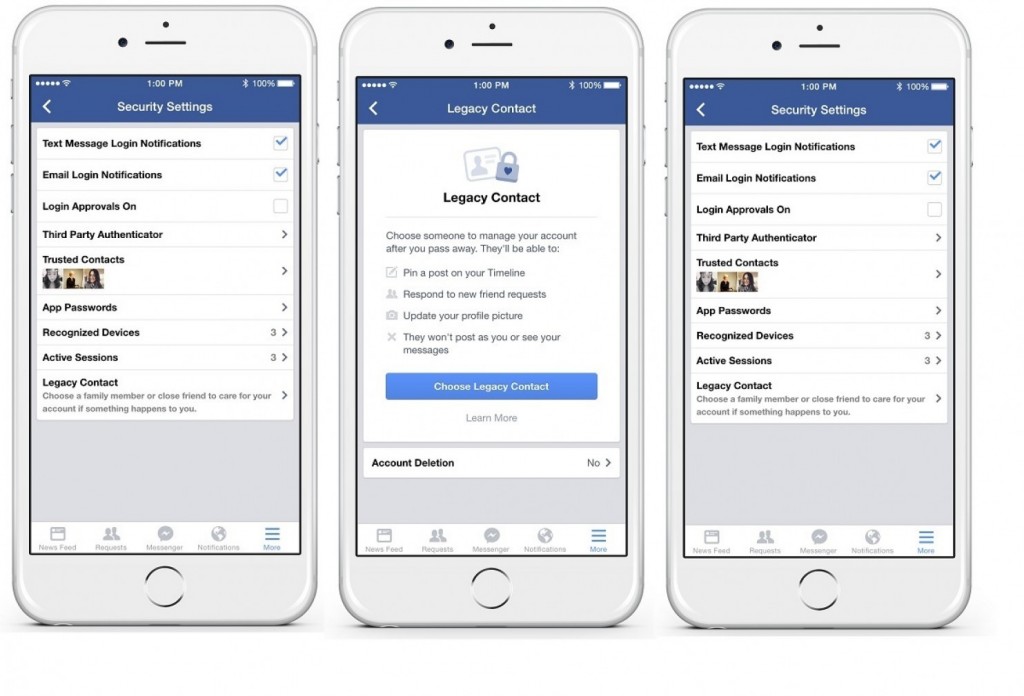 Legacy contact can be designated by going into, Settings, then Security, click Legacy Contact at the bottom of the page. Once there and after editing the pre-filled message, sent to the contact telling them that you've chosen him/her to inherit your Facebook account after your death. However you can only choose one person as a legacy contact so choose wisely.
For the time being this option is only available in the US. Let's see when this will roll in other countries as well.
.