Every good organization has a page dedicated to testimonials by consumers so that every person who opens the website can read about the products benefits and their awesomeness. People usually read these testimonials to make up their minds about the products and services, whether they satisfy everyone's needs and wants. These testimonials are reviews from those people who have used the products and services.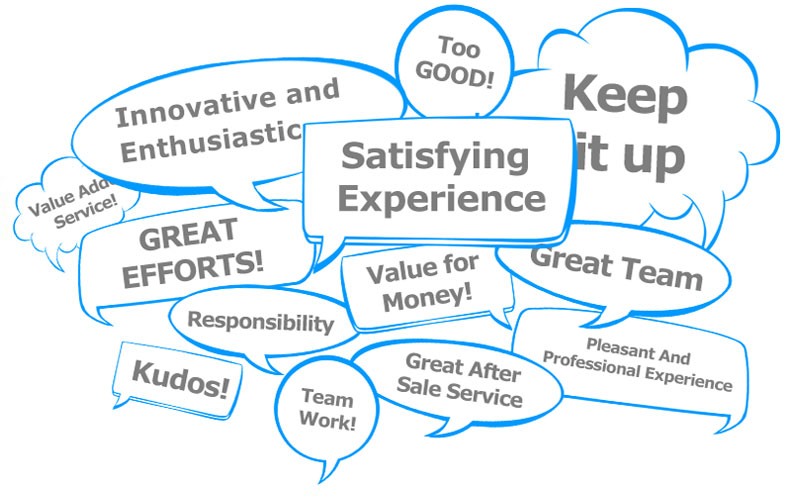 Let us have a look how social media can help you boost your business buy getting feedback from people in the form of positive testimonials.
Facebook Reviews
Now a days every company maintains a Facebook page because it is the best source of free marketing and advertising of products and services. Companies put up their products with images and gather information from customers and consumers, any positive reviews are then shifted to the company website on the testimonials page. When you set up your company page with Facebook, it automatically gives you the option of reviews. You can share your products and services on your timeline or share it publicly so that people can view it for a feedback.
YouTube Video Reviews
Everyone has heard that a Picture is worth a Thousand Words! What about a Video? Sounds interesting right. What if your customers use your products and services and the post a video review for those products and services? It will definitely give your business a great boost because people tend to watch videos more rather than reading a long paragraph. So you can always give a start-up line and then post the video link in your testimonials or even you can make a separate tab for video reviews which will make finding the required product video testimonial easy for new customers. Another option is you can make your own companies YouTube official page and ask people to give reviews about the products they have used. Then you can favorite the most positive ones and share on your company website.
LinkedIn Recommendations
when you run a company you have many employees who work with their clients on your behalf. This can benefit you because the individual employees if working excellently, can gather recommendations from their clients which in turn you can use on your testimonials page on company website. People can always visit the company profile and employee page on LinkedIn for the authenticity of the recommendation and testimonial. More employees leads to more recommendations.
Twitter Tweets
Using twitter to gather recommendations is very healthy for your business. You can hashtag your company name and its products and keep monitoring the re-tweets and which tweets are favorite. You can ask people to tweet anything that relevant to your company and products, this way your business will have more marketing and lead to new customers and target market.
Google Alerts
One of the best ways to keep track of what people are saying about your company and products. Not everyone who uses your products and services comes and writes about it on your official social media pages or company profile. Many people use private blogs to review products which sometimes go unnoticed by the company. You can set up Google alerts by mentioning your name, your company name, your products and services so that whenever someone is writing about your products you get an immediate alert about it.
The most important thing about reviews and testimonials is that with good you also get bad. You cannot always monitor your public pages and forums and maybe someone writes something negative about your company's product behind your back. What to do in that case, you should respond to it positively and try to solve the problem because this will portray an image about you and your company that you care about your customers and you will never abandon them.