About Buy Any Light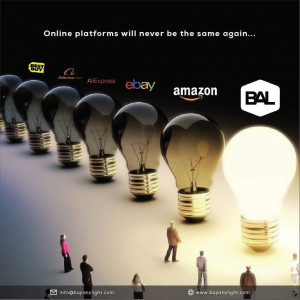 BUY ANY LIGHT (BAL) has transformed the way we source LED lighting. The BAL platform gives users: the best possible prices for any light unit greater efficiency of lighting procurement access to global brands from a single platform higher profit margins superb online automation and functionality.Whether you have lots of experience with LED lights or none at all, we have a package to help you achieve all your objectives.
A private homeowner? Use BAL to make your home a greener, more stylish and cost-efficient zone by switching to LED lights. The energy bill savings are huge!
A consultant, contractor or a project owner? We've got you covered! We save you time, money and add even more value with the finest technical expertise to specify the ideal LED lights for your project. Your own BAL expert will help you through your project, every step of the way, ensuring that you get the best prices, designs and products anywhere in the world. BAL allows contractors and consultants to provide outstanding services for their clients, achieve project objectives and maximise profits. With BAL, it's always a win-win situation!
Reasearching LED prices and products? Because it's focused purely on LED lights, BuyAnyLight allows you to do this in record time. BAL provides the best value in product quality, costs, and service.
BAL vs Retail Price Comparison