We waited, watched, reviewed and discussed. Let's break it down to the Top 10 most talked about TV shows on Facebook this year.
10.

Scandal
Scandal has definitely earned it's way onto this top 10 list. A decent plot and amazing acting performances have kept the people engaged since the pilot release on April 2012. Being a political thriller and being so popular couldn't have been easy as you'd think. House of Cards has an insane amount of fan following. Be it Netflix or Facebook. Even then, Scandal have beaten it, not sure if deservingly but quite fairly.
9.

How I Met Your Mother
This year, we finally got to meet the Mother. Even though the last season was a bit disappointment, Not everyone was pleased with and that could be one reason for it to be discussed so much on Facebook. It received so much criticism that they released an alternative ending just to please the viewers. I, for one, believe it was perfect. The writers played a gamble and experimented with the script. It was never about the 'Yellow Umbrella' but the 'Blue French Horn'.
8.

True Detective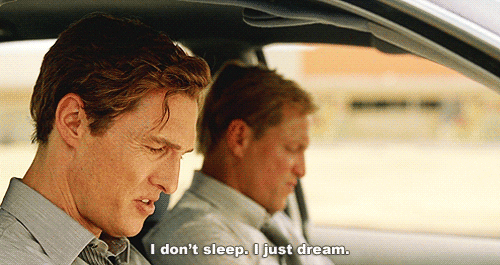 True Detective was already on everybody's Facebook timeline the day its trailer was launched. With such casting, we all knew it was going to be something amazing. But I honestly didn't expected it to be this good. From the very first episode, it had me at the edge of my seat. I'm sure I'll be speaking for all the viewers when I say that if this were a movie, it was going for Oscars without a shadow of a doubt. Matthew McConaughey and Woody Harrelson stole the show!
7.

Sons of Anarchy
Things DID got bloody this season of Sons of Anarchy. A certain death of a character, which I'm not going to name, hit the viewers real bad. I didn't know there were so many fans of this character until he actually died. Overall, it was a pretty decent season with a not-so-bad plot. I mean how could it have been bad? It got people talking!
6.

American Horror Story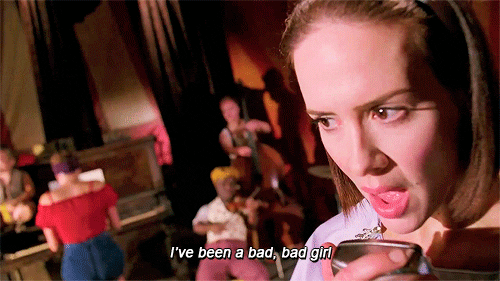 The Freak Show. It was bad-er and freakier. They took the show to a whole new level. Before the pilot, there was quite a fuss about how they have been repeating the same cast with not much different plot. But boy oh boy did they prove the critics wrong! Neil Patrick Harris and Emma Roberts addition brought a new flavor to the show and worked a miracle. No wonder people talked so much about the show on Facebook. It freaked the hell out of them.
5.

Downton Abbey
There was never a dull moment in this season. Every single scene has been executed perfectly. The British television series gained a lot more popularity this year and made people talk about so much. It's crazy how it happened because I, for one, wasn't expecting such a slow paced TV show to be a part of this list. Kudos to the writers!
4.

The Big Bang Theory
No.4 THIS IS THEIR SPOT! Sheldon and his crew are yet again successful in making people laugh their socks off. It's the only comedy show that have reached this much height and popularity. Mainly because of the unique and funny characters in the show with special guests every now and then. 8 years and counting. Statistics says people are not at all getting enough of it.
3.

The Walking Dead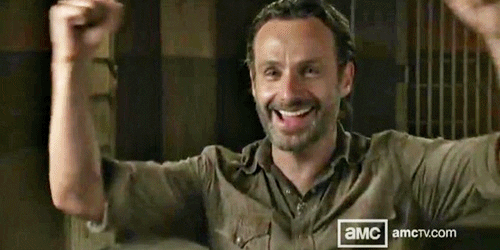 YAY! This one is my personal favourite. Gore and violence. Who doesn't enjoy that? But on a very serious note, this show is much beyond that. The show is not just about zombies and killings but also about surviving and unity. There's suspense. There's action… and there's DARYL! What more could you ask for? Not to mention, people love talking about the show. The tease of people's favourite character coming close to dying makes viewers talk even more. Responses are pretty hilarious if you visit the Facebook's official TWD page.
2.

Orange is the New Black

An extremely surprising entry into the list. Not taking anything from the show, but it started off with pretty average ratings all around. No one thought it'd become so popular in the coming days. May be it's the unique idea what makes it stand out. Some pretty some not so pretty women in uniform inside a prison. To me, the show is like a roller coaster ride. At one point you find yourself cracking at every line and at another point you feel like crying for the character.
1.

Game of Thrones
I don't know about winters, but lots of Emmys are surely coming this way. With a tremendous rating of 9.5 on imdb, GOT continues to rule the TV world. George R. R. Martin is totally famous on Facebook for killing the characters so often. The finale of the show had more viewers than any other of its episode. It just keeps on getting better. Lord Tyrion's speech demanding for 'trial by combat' was one of the most talked about scene and his acting was absolutely incredibly. I don't see this show coming down the list any time soon.